Back to Blogs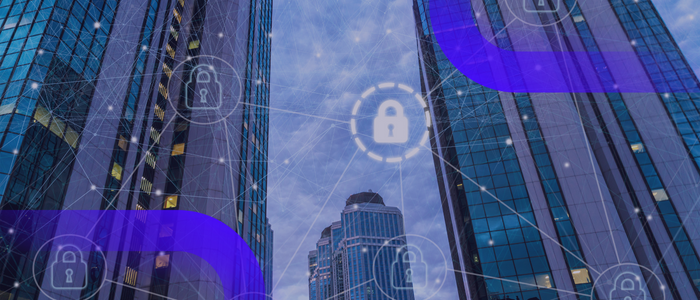 How To Appeal To Gen Z In The Cyber Security Sector
If you hope to attract the youngest crop of cyber security talent to your organisation, there are a few things to bear in mind. Often referred to as "Gen Z", these are people who have grown up around web-based technology, often using it themselves from an early age. Furthermore, this demographic is also more likely to prioritise wider, creative benefits, such as a better work/life balance, over a bigger salary package. This all means that the onus is on employers to appeal to these young talented candidates directly, and, once onboard, engage them with the exciting field of cyber security.
Connecting With Gen Z Staff
When you're dealing with Gen Z talent, the recruitment process is just the beginning of your journey. Once this age group are on your staff, it's important to focus on ways to keep them engaged and motivated. Fortunately, there are many effective strategies available to help you achieve this.
One such approach is to offer employees a more flexible approach to working. Perhaps because they have grown up with technology being integrated into daily life, Gen Z talent is more likely to see little distinction between home and office life. This means that in practical terms, to keep Gen Z colleagues motivated, it makes sense to allow them the freedom to work remotely or in a hybrid style. This enables younger professionals to enjoy the great work/life balance they crave, without compromising on the quality of work that they deliver.
It's also worth remembering that this demographic is receptive to other voices and is likely to thrive amongst a team that features a range of ages, backgrounds, genders, and experiences. This means that teaming Gen Z staff with other employees who may not be similar to themselves will give them a chance to learn and develop, enriching their professional experience. Gen Z professionals tend to have a keen eye on their future career development, and ensuring that they have plenty of opportunity to benefit from other colleagues' viewpoints will help them to improve their own performance. Initiatives such as mentorships can be beneficial in attracting new Gen Z talent to your organisation, too, alongside the opportunities for career progression that your organisation can offer.
Training Gen Z Talent
When it comes to training Gen Z talent on cyber security protocols, it makes sense to tailor your approach in this area, too. These days, a holistic approach is taken to managing online security, with the impact of human behaviour taking a role alongside the traditional exploration of software solutions. And educating staff on these issues is by no means a "one size fits all" scenario.
Make the most of different approaches to engage Gen Z colleagues in their training, with a focus on multi-media tools such as video, web platforms, and interactive apps. The good news is that this age group already has a baseline understanding of key technological issues, so you can get technical with your training approach. You will almost invariably find that younger staff will be keen to share their own ideas and opinions about the issue: allow them to be heard and engage with their perspective, as it can offer insights that older colleagues may have overlooked.
Attract and Motivate Gen Z
When it comes to attracting the best Gen Z talent, it makes sense to partner with an expert who can guide you through every aspect of the recruitment process. Here at Inspire, we can not only connect you with the high calibre candidates you need, but also help you devise strategies to keep your Gen Z staff motivated and excited about working for you. Find out more about our services today, at www.inspire-tomorrow.com.