Back to Blogs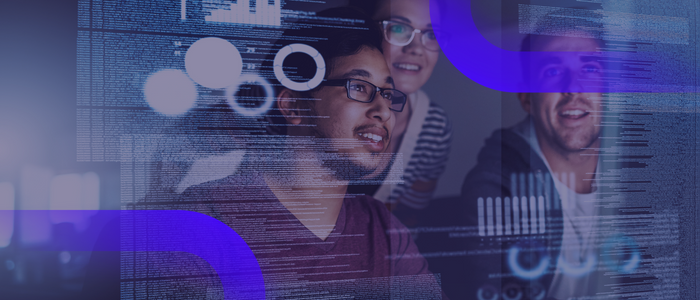 ​Software Development - What Do I Need To Know Before Starting My Career?
There are plenty of reasons why becoming a software developer can be an excellent choice. After all, there's no denying that our everyday lives are becoming ever more digitised, and this, in turn, means that there is going to be plenty of demand for people with the skills to create the latest technologies. Being a software developer can be an enjoyable role, too. This is a fast-paced and highly varied field with plenty of scope to take your career in the direction you want. You can also expect a rather healthy salary for your efforts, which certainly helps with the appeal of this career route.
More Than Meets The Eye
However, if you think that the only prerequisite for a career in software development is the ability to code, then you might want to think again. Software development is actually a highly creative activity, which can be extremely rewarding for the right kind of person. This creativity can take on a number of forms. You will need to be able to imagine yourself in the place of the future end user and find innovative ways to tackle any problems that are identified during the development process. You may also get the chance to design entirely new systems and create innovative new functionalities, which can be really motivating for someone who enjoys experimenting with cutting-edge technologies. All of this means that if you are a curious thinker who wants to build and improve on existing technologies, then software development could indeed be a great fit.
Whilst there will undoubtedly be the chance to carry on learning and growing your technical skill set throughout your career as a software developer, not all of the skills required are of this nature. To be successful in your career as a software developer, you will also need to be an effective communicator who is able to translate their work into written and spoken language that non-specialist colleagues and clients will be able to understand. You will also need to be able to work well with others, as big development projects are typically a team effort. Of course, all project work requires the ability to manage time well, in order to meet essential deadlines and stay within a given budget, but you will also have the opportunity to use different technical skills each time.
​
Software Development Sounds Great - What Next?
If this description of skills sounds like you, then the next question is how to get a job as a software developer. The first task will be to choose your area of specialism, which can range from the frontend, backend, and full-stack web development, through to working as a mobile, games, or app developer. Knowing where you want your career to take you will help you to focus on learning skills in the most suitable appropriate coding languages. Importantly, learning how to code doesn't necessarily require a degree in Software Engineering, although this makes a good choice. There are many ways to learn effectively online, in your spare time, making this a great option for a career move, too.
Get experience as soon as you can, by interning or building a portfolio of work that you can share with prospective employers. And when it's time to look for that first job, consider trying a fintech start up rather than an established company, which will offer unparalleled opportunities to develop your career quickly, thanks to an innovative and fast-paced environment.
Find Your Ideal Opportunity With Inspire
To find the right role in software development, it makes sense to partner with the experts. Inspire are specialists in blockchain and crypto careers. We help our talented candidates to fulfil their potential in a variety of fintech start-up positions. Find out more about our services today, by exploring www.inspire-tomorrow.com.