Back to Blogs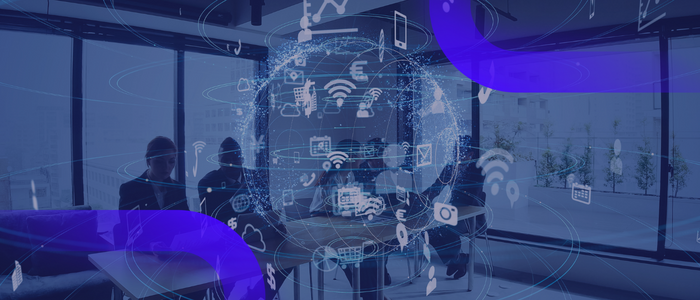 Three Ways To Be First To Market Developers
​There's little doubt that being successful at marketing involves honing your skills and approach carefully. And when it comes to marketing to software developers, this challenge becomes even more acute. After all, this type of professional is typically uninterested in the latest marketing tactics, and they tend to dislike the feeling that they are being "sold to". As a result, when it's time to reach out to a developer, a different approach must be taken than when dealing with senior staff and leadership teams.
Offer Value
A great way to target developers, without them feeling that they are simply being sold to, is to create a marketing approach that offers real value. An example of such a method could be to establish an online forum or blog with a focus on relevant education or training. This will provide a fertile meeting point for software developers to share insights and experience in a meaningful way, allowing you to include promotion of your service or products in an organic and appropriate manner. Make sure, too, that your blog or forum offers genuinely useful information, and employ SEO tactics to ensure that this educational content reaches as many eyes as possible.
Foster Relationships
A side effect of creating a forum or blog is likely to be an expansion of your network of software developer contacts, and nurturing this network is another key way to market successfully to this hard-to-reach demographic. Focus on building meaningful relationships with the professionals you encounter and stay in touch with them over the long term. Don't forget to leverage other online platforms, such as LinkedIn, to consolidate these relationships or to create new connections. The objective here is to build trust, and then watch your connections recommend you to their network in turn.
Harness Social Media
LinkedIn is just one example of the ways in which social media can help you to realise a successful software marketing approach. Use social media to provide worthwhile, quality content relating to the field of software development in general (think links to industry news and events, thought leadership pieces, videos or other useful material), as well as to raise awareness of your brand or company. By offering plenty of interesting, valuable content rather than simply pushing your product, you will likely find that professionals will regularly engage with your account and help your network of contacts to grow as a result.
Achieve Your Objectives With Inspire
A great way to ensure that your software marketing recruitment campaign meets all of its key objectives is to partner with the experts. Here at Inspire, we have all of the knowledge and experience needed to connect your organisation with the finest quality tech talent. We cover a wide range of tech disciplines, from software development and architecture through to crypto and blockchain, so whatever the skills gap you need to address, we can create the ideal solution for you.
Why not get in touch today to find out more about how Inspire can help you to succeed.